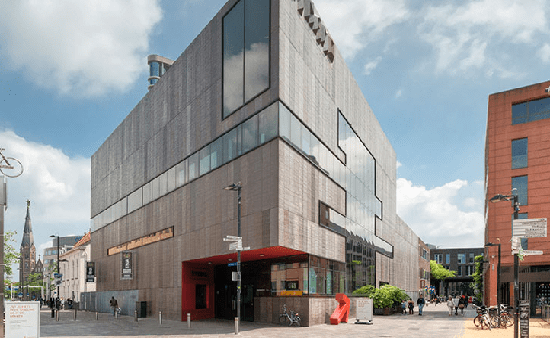 These are the 4 most common reasons why our students learning Dutch:
To get a better job or invest in their career development

To pass Civic Integration Exam for their Dutch residence permit or Dutch passport

To be able to speak to Dutch people and build a Dutch social network

To be able to communicate properly with Dutch authorities
Learn Dutch for Dutch residence permit or Dutch passport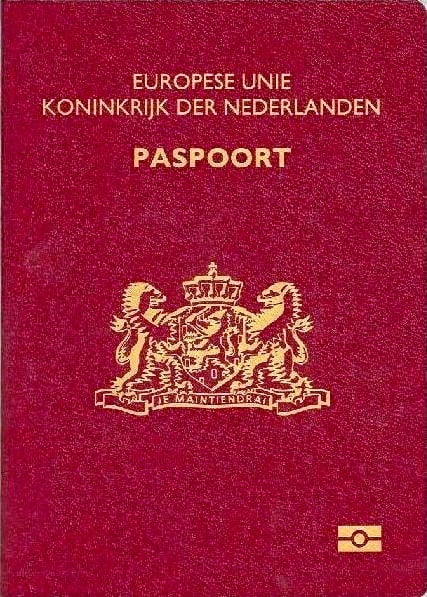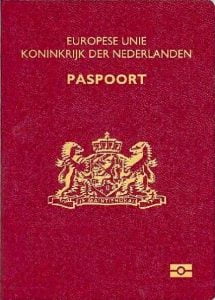 Most immigrants in the Netherlands that come from outside the EU have to pass the Civic Integration Exam (Inburgeringsexamen) in order to get a permanent Dutch resident permit or to apply for Dutch citizenship.
Would you like to get a permanent Dutch resident permit or get your own Dutch passport? Then you need to learn the Dutch language first and pass the Civic Integration Exam. To approve this evaluation, you must have a minimal A2 level of Dutch language. Therefore, you need to follow all the steps of our Beginners A1 and Semi-Intermediate A2 course.
We will offer you our Integration Exam preparation training once you have successfully completed your A2 level course. We will give you all tools you need to pass the exam successfully. And we will also give you some practice test materials for your civic integration exam and all the information about the examination fees, exam locations, rules and registration you need. We have also a business partner who can help you to apply for your permanent Dutch resident permit or your Dutch passport.
Learn Dutch to Communicate With Dutch Authorities
This point is strongly related to the ones looking forward to staying in the Netherlands for a long time; most of the information about the Dutch rules and laws you need are in Dutch. Besides, whenever you approach an establishment or a government institution for many purposes, people will speak to you in Dutch. Learning to communicate effectively in Dutch is a priority, and it will open many doors for your personal and professional life.
Learn Dutch and make new Dutch Friends
It is very common to find English speakers among the Dutch population, so if you go to a bar or restaurant in the city, you will meet friendly people who will speak to you in English, but eventually, the conversation between them will turn to Dutch and you will feel locked out of their conversation, which can make you feel very sad, especially if you moved alone to our country.
That's something that happens with every language, so why not taking a basic Dutch level in our Dutch classes in Eindhoven and be prepared for all kinds of scenarios?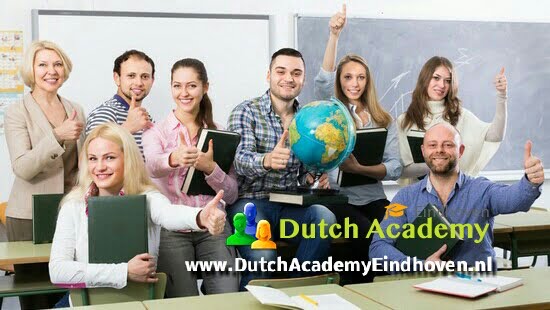 What level of Dutch do you need?
The Dutch Academy Eindhoven has different levels because we want to help anyone who is interested in learning Dutch. Whether they have a beginner's level or know nothing at all. Our Dutch language levels go from A1 to B2, following the Common European Framer work of Reference for Languages (CEFR). You need to get at least an A2 level in order to be able to use the Dutch language on a daily basis.
What will you achieve in Dutch Course Eindhoven A1 Level (Absolute Beginner)?
When you achieve your A1 level of Dutch at Dutch Academy Eindhoven, you will be able to understand and use everyday expressions, like introducing yourself to somebody, giving personal information, requesting an address, having telephone conversations, making questions etc.
Our A1 Dutch course is divided into 3 steps. You will have an online test after each step, it's a way to measure your progress. At the end of your A1 Dutch course, you will have an A1 speaking test and receive your A1 Dutch level certificate of Dutch Academy Eindhoven.
We will also prepare you for a basic job interview in Dutch at A1 level. In this job interview you will be able to introduce yourself and answer simple questions about yourself and what you do for a living. For our A1 beginners courses it is mandatory to have a basic knowledge of the English language.
We also work with support materials like videos and several texts, since learning through them helps our brains to store valuable information easier than simply repeating what the teacher says. Our teachers are constantly studying new techniques that help you develop a native Dutch level, all you have to do is sign into our Dutch Academy Eindhoven, and let us do the rest. This is a journey that we start together, and we are more than willing to help you achieve the future you want in the Netherlands!
What will you achieve in Dutch Course Eindhoven A2 Level?
When you achieve your A2 level of Dutch at Dutch Academy Eindhoven, you will speak Everyday Dutch, describe actions, communicate with short phrases, exchange information, write short letters and emails, express yourself using future and past tenses, etc.
Our A2 Dutch course is divided into 2 steps. You will have 2 online tests and also an last speaking test. You will also get some test exercises from Civic Integration Exam, like writing, speaking, listening and reading in order to check your Dutch level.
We will also prepare you for an extensive job interview in Dutch at A2 level. In this job interview you will be able to introduce yourself and answer most asked questions about yourself, your opinion, your tasks, your previous jobs and future career. By the end of your A2 Dutch course in Eindhoven, you will feel much more confident and you will be able to speak Dutch more fluently.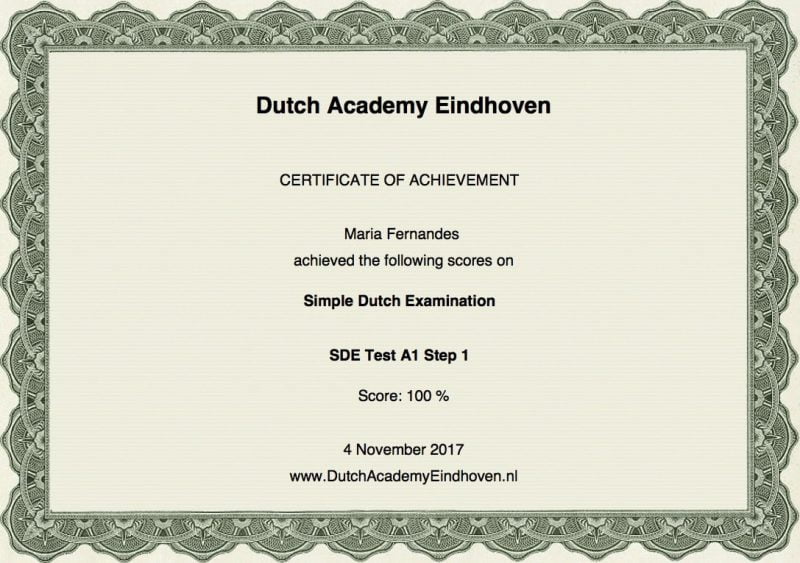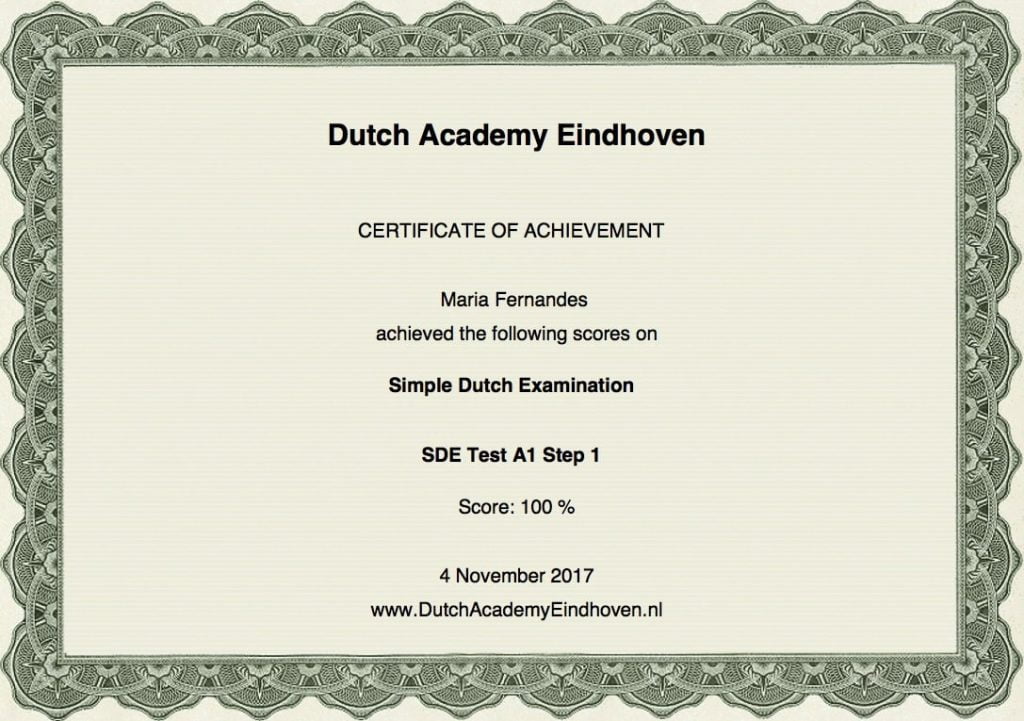 Dutch Courses of Dutch Academy Eindhoven

We also have Intermediate (B1, B2), also offering the chance to see private Dutch classes in Eindhoven or online Dutch course via Skype. Our levels are approved by tests to measure your progress, but we want you to learn from your mistakes as well, so we don't just grade your performance and make you advance to the next level, we discuss in class your homework mistakes and how to fix them.
You will find your homework on your Student Dashboard which is your online gateway to a variety of learning tools, like learning videos, audio, books, listening exercises, speaking exercises, reading exercises, flashcards, learning apps etc. If you miss a lesson, you will easily catch up by watching videos and doing home related to your missed lesson on your Student Dashboard.
Our testing method allows students to be placed into the most appropriate level for each Dutch level. With a number of different course options, durations and start dates, we are sure to have a program that meets your learning needs and language goals.
Watch video of Dutch Academy Eindhoven

Read reviews of our Happy Students

Nov 6, 2020
Learning Dutch with Dutch Academy Eindhoven is a good experience, the course is very intensive and very interactive. The teachers are excellent. I would strongly recommend Dutch Academy Eindhoven to my friends. I am looking forward to join my A2 level course.
Oct 29, 2020
I found learning Dutch a very pleasant experience with Dutch Academy Eindhoven! The teaching method is very unique and enjoyable, with lots of games to emphasize on speaking and learning the grammar in a fun and effective way! Also there are lots of grammer homeworks, speaking excercises, reading and listening exercises as well to strengthen your learning. Lots of additional study materials are also provided/recommended. Both the teachers are super nice, friendly and helpful! I would definitely recommend Dutch Academy Eindhoven to everyone! I am looking forward to start the A2 course with them!
Oct 24, 2020
I did two levels at Dutch Academy - A1 and A2. The classes were a good mix of teaching and pair/group activities. There was a lot of focus on grammatical rules with the help of 'recipes' - these can be very useful for students who are beginners and getting familiar with Dutch. There were also plenty of resources for self study available on the dashboard.

While there was 'huiswerk', I felt like it was more about making up a bunch of random (often unrelated) sentences using the grammar from that day's lesson and less about using it in a context. I also didn't enjoy that the first half an hour of the lesson was spent correcting these sentences instead of using that time to practice speaking in a context with what we had learnt - afterall, a huge part of needing Dutch lessons is to be able to communicate in the language. The testing method was also not holistic - as all 4 skills of speaking, reading, writing and listening were not given adequate attention. Lastly, sometimes there are questions or issues that crop up with the administration side of things (signing up, technical glitches etc) but instead of getting an answer about these when asked, I was always directed to the FAQs. While I understand that FAQs cover all the general points, there are definitely times when the question is NOT covered there and to keep directing someone there is not effective two way communication.

Our response to this review

We do understand the disappointment of this student with her technical glitches.

To successfully participate in our Dutch courses someone has to have sufficient common digital skills (such as creating website accounts, signing up, logging in, etc.) which was not the case with this student. All information needed for our course is provided on our website and was provided by email. We expect our students to read our emails and follow our instructions. Unfortunately some students do not read our emails. They send us requests for information which was already provided by email. They just need to find our emails and read them. This was also the case with this student.

We do not teach Dutch for travellers. Our main goal is to provide complete language education at reasonable costs to people who need the Dutch language for their carrier and future in the Netherlands. Unfortunately some people have unreasonable expectations due to very poor understanding of the levels of Dutch, the difficulty of Dutch grammar, and the language itself. The Dutch language has a spoken facet (Spreektaal, a spoken language) and written facet (Schrijftaal, a written language) which are often not the same (especially at the high level of education). Even if someone is fluent in Dutch, it does not mean that he/she can write in Dutch correctly. The structure of written Dutch is not as flexible as that of the spoken language. We want our students to develop both facets of the language at the same time. That is why we spend approximately 20-25 minutes per lesson checking sentences from this very important part of homework. We also spend 40-60 minutes on speaking exercises during every lesson. The speaking exercises are designed to train our students to build questions and answer them quickly in different ways so that they can develop fluency in the Dutch language. We also do other speaking exercises during our lessons, such as speaking engagements on various topics, personal presentations, and speaking assignments for the Civic integration exam. Beside all these speaking exercises our students are expected to build their speaking skills by joining the weekly Additional Online Speaking sessions with our native Dutch speakers.

Our testing method consists of online tests and a speaking final test. The speaking test is designed in the form of a job interview. Our students have to find a job vacancy (reading skills), write an application letter (writing skills), introduce themselves (speaking skills), and answer questions (listening and speaking skills). This way we holistically test all the necessary language skills.

Teacher Philippe
Why is Dutch Academy Eindhoven your gate to your Dutch future?
Moving to the Netherlands is a life changing experience, there's no doubt. Whether it is for long a staying, business reasons, or to make it your new home, learning the Dutch language at the Dutch Academy Eindhoven is certainly the best choice.
Many people in the Netherlands speak English, but there is certain magic about Dutch that you can't simply ignore. Learning to communicate with the locals in their own language is priceless, it's a different and more effective way to connect with them.
Also learning about the country, being able to read the street signs, being able to communicate with colleagues, Dutch authorities and even basic things like restaurant's menus become quite satisfactory.
So if you need to learn Dutch fast, you should join to the Dutch classes at Dutch Academy Eindhoven.
Why is Learning Dutch So Important?
The Netherlands, generally speaking, is a country with many advantages in the academic and job fields; there are many families and young students and researchers moving to the country because of all the opportunities it has to offer. Topics like renting a house, living costs, prices, health care, insurances, taxes, and transport are always on the mind of someone who moves to a new country. So why should you learn Dutch?
Why learning Dutch can get you a better job in the Netherlands?
Our students come from all over the world (The United States, India, China, Russia, European Countries, Asia, Japan, Australia, Canada) because there's a huge demand for new professionals in Eindhoven.
Eindhoven is an engine that moves the Dutch economy and the home of big international companies like Philips and ASML which are always looking for highly educated professionals.
Eindhoven offers plenty of job opportunities. Some of these job opportunities are available only for those who speak Dutch.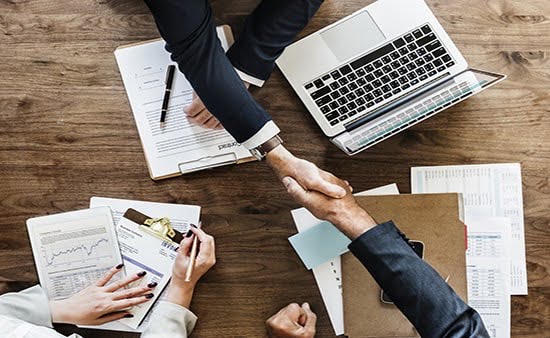 Learning Dutch means an excellent investment in your career, getting a better job, moving to a higher position and earning more money. You might have a good job in Eindhoven at this moment but try to ask yourself "What I am going to do if you get fired?" Or, "What I am going to do when my job contract will not be prolonged?" You are probably going to search for another job in Eindhoven.
Like many of our students, you will quickly find out that many of local jobs are not suitable for you because you do not speak Dutch. You do not want to get unemployed in a foreign country, do you?
We usually have 2-3 students in each class who are learning Dutch because they are looking for a job. They understand the importance of learning the Dutch language before doing so because they have had experiences with the local job market, and despite having the skills required, some got rejected due to not being able to speak Dutch.
It happens to plenty people in Eindhoven. Learning Dutch today is an investment in your future career. That is why our students are learning Dutch even they do not need it for their current job.
It is always a good idea to have a basic knowledge of a local language no matter where you are. You never know what could happen and when you will need it. Most of our students add their Dutch certificates of Dutch Academy Eindhoven to their Curriculum Vitae (CV).
Why our students are choosing the Dutch Academy Eindhoven?
Top reasons why our students are choosing to study at the Dutch Academy Eindhoven:
Our dynamic and unique teaching method

Experienced and enthusiastic teachers who care about your progress

Small classes (10-12 students)

Excellent variety and high quality courses all year

A relaxed and friendly atmosphere

Wide student diversity. Dutch Academy Eindhoven welcomes numerous students from over 50 countries each year.

An international experience. You will meet students from all around the world at our school. It's a great opportunity to make new friends and learn about different cultures!

Best value for your money!
We welcome students from all parts of the world, we are used to treating with different cultures and do our best to help them integrate to the country through the Dutch language. Our Intensive Dutch courses last from 11 to 18 weeks. They provide a great opportunity to become acclimatized, get used to the Dutch culture and make new friends. You will start talking on your first day of class, even if you are a beginner! If it's your first time away from home, this can be an important way to prepare yourself for your life in the Netherlands.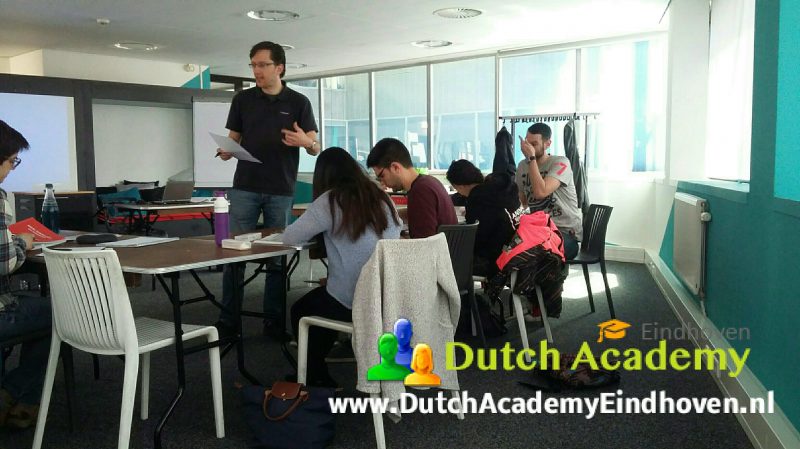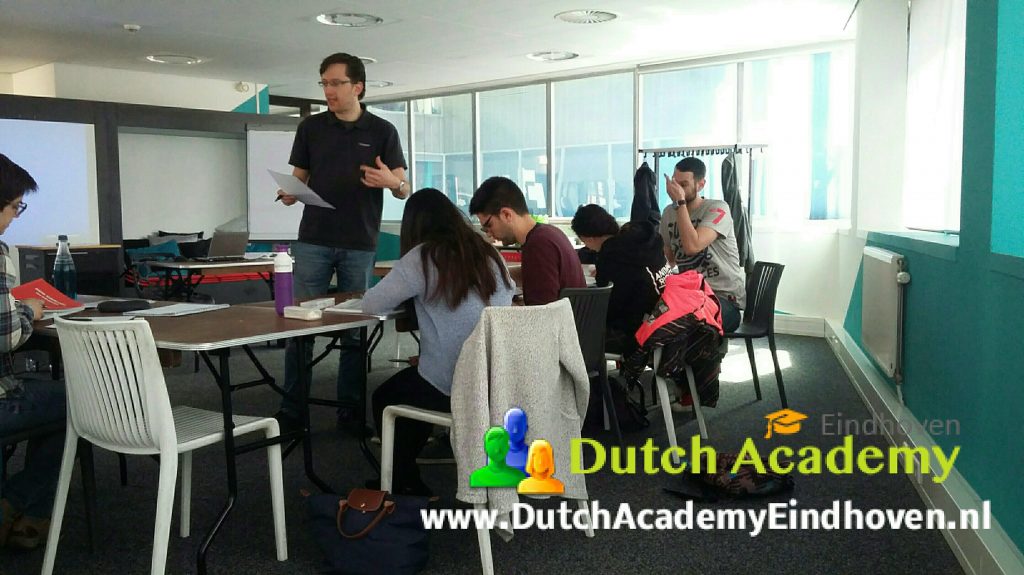 Why we offer only Small Dutch Classes?
We teach only in small classes of 10-12 students because:
1. Each student gets noticed
2. You get better results
3. Learning is enhanced
4. Classes become a community
5. Everyone has an opportunity to participate
6. Focus on learning
7. You get more feedback from your teacher
8. Students and teachers can work one-on-one
Wondering how we teach? Teaching Dutch is not our job, it's our passion! We don't just present a Dutch speaker to talk about grammar, our goal is for you to fully integrate into our country, so we teach you important expressions that you will use in your daily life or your professional life. You will have a lot of fun in our classes with your teacher and fellow students. Having fun is a part of our courses because it is also a way to learn!
Our unique method for Simple Dutch