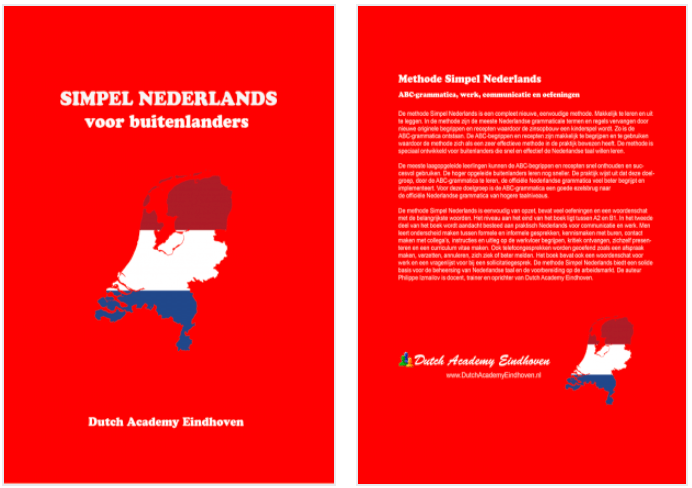 The course is very well organised and the material is nice. The teaching is also outstanding. I loved the book, it is the reference any Dutch learner needs, and it includes a lot of exercises too. I highly recommend this course!
If all my language courses in the past would have this kind of an approach of teaching, I would be fluent in many languages by now! Very intensive course with a lot of additional study materials. Groups are small, both of the teachers are super nice, helpful and they really try to explain to you in that way that you understand. The most important, they encourage you to use the language in everyday situations.
We offer you our proven unique method to give you the best Dutch learning experience. You can also boost your confidence in our student-centered Dutch classes. The method started its development in 2013 with a main goal: to learn Dutch fast in an easy way. During the past years we have developed our method further to one of the best learning methods of the Netherlands.
Simple Dutch is our unique licensed method to learn Dutch fast in an easy way. We use our own book. It is not available in any bookshop or at any other school. It is only used by our students and teachers in Dutch Courses at Dutch Academy Eindhoven.
Simple Dutch is for all students who want to speak Dutch confidently and naturally. This will help you to understand and feel comfortable in native Dutch-speaking cultures.
To help you do this, our classes focus on speaking, writing and grammar skills. Our method makes Dutch grammar visual and simple to understand so you can learn Dutch language in easy way and progress fast.
We make our lessons visual in our classes. And since we always use a beamer in our Dutch courses, there is always a big screen behind your teacher where you can see what he is saying and explaining.
It will help you to understand Dutch language better, since you are not only listening to him but also by seeing what the teachers says.
It's very easy to forget what you learned after a few days, so our short repetitions in every class helps you to remember the lessons. We do plenty of exercises in our small Dutch classes. By the end of the lesson you will be able to use the Dutch language in your own questions and answers.
Invite your friends and colleagues to learn Dutch at Dutch Academy Eindhoven >