Reviews Dutch Course Eindhoven
If all my language courses in the past would have this kind of an approach of teaching, I would be fluent in many languages by now! Very intensive course with a lot of additional study materials. Groups are small, both of the teachers are super nice, helpful and they really try to explain to you in that way that you understand. The most important, they encourage you to use the language in everyday situations. I am really looking forward to attend A2 level in December!
It has been a wonderful experience of learning at Dutch academy. They have a very good course plan and also provide you with lot of material to enrich your vocabulary, sources of information to make you self sufficient. They teach the basics of Dutch, which is very important because we might say Dutch is close to English or the two languages share many words, but in fact, they are quite different. I would definitely definitely recommend this academy. Happy learning!
I never believed one can learn the new language within 3 months only! Excellent teachers and the support of the Dutch Native speakers. I've just enrolled on the next level! Learning with Dutch Academy Eindhoven is a pleasure!
I'm very happy to have found Dutch Academy Eindhoven. I had taken a previous course elsewhere and thought learning Dutch would be impossible as it all seemed too complicated, but our teacher did such a wonderful job at making the information understandable and digestible. I'm very happy to have signed up, and would happily take a course with them again! Can highly recommend!
I started A1 in Aug 20 / A2 in Nov 20 and B1 in Feb 21 – my only regret is that the Dutch Academy doesn't continue on with B2… I speak 6 languages and work as an interpreter but would never have believed that it is possible to get to such a level in a new language in just 10 months! The teachers Philippe and Maurice put in a lot of effort and the study materials of Dutch Academy are excellent. I can only recommend signing up for these courses – it will give you a great basic knowledge of Dutch!
Dutch Academy Eindhoven
Average rating:
149 reviews
Nov 24, 2023
Great place to learn and practice Dutch. The class is very interactive and easy to follow. Highly recommended for anyone who wishes to learn the language. Very friendly teachers and a wide range of resources to practice. They also have live lessons online. It is one of the best decisions for me to learn Dutch here. Looking forward for B1 lessons!
Nov 22, 2023
Very good teaching method. Very clear and easy to learn, too. Very good material provided too. Both Maurice and Philippe know how to teach very well. I would definitely recommend to everyone who wants to learn effectively!
Nov 14, 2023
Very friendly teachers. Highly recommended!
Sep 8, 2023
Job:
Eigenaar / directeur
My goal was to learn Dutch as quickly as possible. Dutch Academy Eindhoven helped me rapidly complete levels A1 and A2. What you can expect:
1. Excellent teachers.
2. Excellent teaching resources.
3. Easy access to native Dutch speakers who want to help you learn and practice.
4. Collaboration with like-minded students.
5. Choice of virtual or face-to-face lessons

If you like fast-paced learning (and are prepared to put in the work) these courses get results!
Sep 2, 2023
Company:
Gravitas Security
Dutch Academy Eindhoven is a professional school to learn the Dutch language in a very efficient way. The teachers are friendly and flexible. It was a pleasure to learn at Dutch Academy Eindhoven. I am happy that I choose for this school. Now I enroll for the B1 level. Dutch Academy Eindhoven ... GO FOR IT...!!!
Aug 30, 2023
Highly recommended. Great teachers and friendly environment. Well structured website which has all information to learn Dutch. Teachers encourage and support students every step of the way.
Apr 15, 2023
It was a very intensive level A1 Dutch course.
The structure of the lessons was logic and fun to do.
The study material is of a high standard and I enjoyed every lesson.
Homework was a lot, but very useful to understand the structure well.
I highly recommend the Dutch Academy Eindhoven!
Mar 2, 2023
Good interactive sessions and good assignments to practice. Highly recommend to learn Dutch quickly!
Feb 2, 2023
I have just completed the A1 course with Dutch Academy Eindhoven. The study environment is exactly what I was searching for: intensive, fast-paced, yet very structured and motivating. Professor Philippe made it enjoyable to learn a new language in a fun and dynamic way — not easy to do especially given the fact that we were online. Highly recommend!
Feb 1, 2023
I've just completed my A1 level in Dutch Academy of Eindhoven and enrolled in A2 immediately! The courses are very intensive, and the teaching methodology is very well-structured with all support and guide from professional teachers and helping you through several ways to improve your speaking level with Dutch Friends, native friends and so on. It's highly recommended!
Jan 30, 2023
An intense but very efficient methodology to learn Dutch. Very professional and experienced teachers guide/help you to make good progress in a short time. I'm about to finalize my A1 soon and looking forward to start A2 soon. Highly recommended!
Aug 15, 2022
At first I was intimidated by the complexity of the website, but once you learn how to 'surf' between the links, you get a lot of practices, videos, and exercises. Nicole is an amazing teacher and always push ourselves to the limit. Even though I finished A1 level, I have learned so much and now I can talk and write in Dutch easily. Totally recommended!
Jun 12, 2022
If you are serious about learning Dutch, I absolutely advise you to take this/these course(s), whether level A1, A2, B1 or the three. They are laborious but very worth it. I learned a lot in every lesson, the teachers are excellent, and the programme seems to me to be very complete. Unless you don't like to work too much, you will definitely learn and/or improve your Dutch!
Jun 1, 2022
I enjoyed the course and learned a lot! It is an intensive course, that requires several hours of homework and practice, but it is worthy. The method is nice, well planned and Maurice is a great teacher!
May 13, 2022
I have tried other methods to learn Dutch, and this is hands down the first time it actually clicked. Maurice is a very knowledgeable teacher (he's funny too!) who made classes engaging and enjoyable. It's an intensive course that requires dedication. I was not able to finish because life took over, but I will 100% be coming back when I'm ready. Highly recommended for a practical way to learn Dutch quickly!
May 7, 2022
Company:
Tata Consultancy Services
I have cleared all my integration exams and all clear to get my PR :-) .
I just wanted to say "thank you" to you and Nicole for the Dutch lessons which made these exams look really easy. I did not need to prepare explicitly for the exam - thanks to the intensive course by Dutch Academy Eindhoven. I would recommend this school to all who are serious in learning a new language or writing the integration exam.
I am looking forward to B1 course now.

Thanks once again!
Mar 25, 2022
I am so happy that I started learning Dutch at Dutch Academy Eindhoven. I learned to express myself accurately and fluently in a short time. All course content has been carefully prepared and enriched to cover the events you may encounter in your daily life. Maurice and Philippe are highly experienced teachers. I am so lucky to have taken this course from them. I can't wait to start the A2 level. If you want to learn Dutch in a short time and in the most fun way, I highly recommend you to join Dutch Academy Eindhoven.
Mar 25, 2022
Terrific community and curriculum. As someone who struggles learning languages, I found this to be the perfect mix of grammar, speaking, and writing exercises. The teachers are terrific and I really enjoyed taking A1 with an amazing group of people. Looking forward to moving up to A2!
Mar 24, 2022
This course is splendid! Very enthusiastic teachers make the classes interactive and engaging so there is no boredom in this well-structured curriculum. Moreover, the course enables us to converse with native Dutch people (volunteered in the academy), which is an eloquently wondrous aspect!
Grammar work is exceedingly well-combined with daily - real life examples. Lots of homework (and the weekly given feedback) ensures you comprehend everything in time. Plenty of other materials are available for extra self-study. Reflecting myself that I didn't know a single word of Dutch 3 months ago, it is amazing how much I know (compared to ground 0) and even I can communicate to at least more than survival level in the Netherlands in such a short manner!
Heartfelt thanks and definitely coming back for A2!
Last but not least: As stated in the final exam: "Philippe en Maurice zijn inderdaad erg goede leraren"!
Mar 22, 2022
At an amazing speed, you can easily learn Dutch in 11 weeks. I tried, got my A1 level and couldn't be happier. I am on my way to join A2! The teachers are amazing, and you get a lot of information and material to study from. Completely recommend!
Feb 15, 2022
Dutch level:
A2, hoping to start B1 soon
The A2 course was as good as the A1 course! Excellent teachers, clearly structured explanations and a motivated group of students. The rhythm is intensive and the homework is substantial so it does require serious commitment, but the progress is fast as well. Now I am waiting to see when a new B1 course that I can join will start!
Feb 14, 2022
I am super satisfied with the course! It was very well created and thought out. Super engaging and enjoyed the team activities. The teacher was great and very patient and the overall structure and content of the course is great. Only thing I would like to note is that the course is indeed intense and at sometimes maybe a bit too much, so you have to spend time to study on your own.
Feb 11, 2022
Company:
Brabant Kamer Orkest
I am very happy with all that I have learned in so little time. I think this is a very complete course since it focuses on all the aspect that learning a new language requires: speaking, writting, reading, and listening. The teacher explains very good, you have more homework that you can finish and can speak with native Dutch friends. It's also very good that it's online. The best course without doubt!
Jan 13, 2022
I have joined the Dutch Academy only for my B1 course but I regret it. By knowing how the B1 course and the lessons were structured, I should have done also the A1 and A2 courses here! The things that I liked the most are the opportunities outside the normal classes. You can speak with Fluent Dutch friends, learn new vocabularies or improve your weak points by doing the extra exercises that are shared by the school. Thanks a lot also to teacher Maurice for his skills and his way of teaching. I really enjoyed it.
Dec 9, 2021
I really enjoyed my courses with Dutch Academy Eindhoven, both A1 and A2. Nicole and Maurice were wonderful teachers. The classes are fast-paced (which is why I choose this school), so you need to go to class, do the homework, and devote the necessary time. If you put in the work, you will end up speaking Dutch much better than when you began! Thanks Dutch Academy :)
Can you learn Dutch at Dutch Academy Eindhoven?
We accept a limited number of students each year. Please take our placement (admission) test if you like to learn Dutch with us. Our Dutch Placement Test ensures that new students will enroll in the Dutch course that best suits their level of ability and that students share similar knowledge in any given Dutch course. It therefore helps make our Dutch classes an enjoyable experience for both the student and the Dutch teacher.

Start learning Dutch Today!
You do not have to wait until the start of your Dutch lessons with our teachers! We offer a free online pre-course for our students! You will gain access to it directly after your payment so you can start learning Dutch with video lessons, audio, flashcards and vocabulary lists.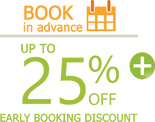 The price goes up after every booking!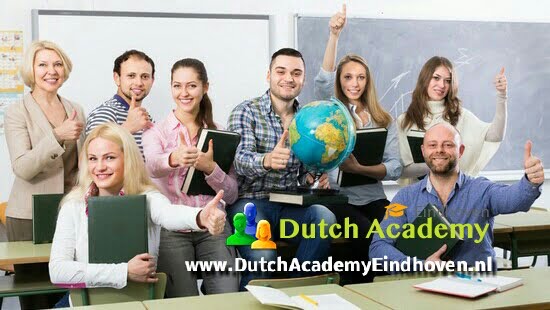 Intensive Beginners Dutch Course Eindhoven A1 level >
Duration: 11 weeks (22 classes of 2 hours each)
Hours: 44 hours (22 classes x 2 hours)
Lessons: Twice a week
Class size: 6-8-12 participants
Starting level: A0 Beginner
Materials: Book Simpel Nederlands
Location: Dutch Academy, Catharinaplein 21, 5611 DE Eindhoven
E-learning (video, audio, online exercises): Free! Included!
Speaking practice: Online with our native Dutch speakers (every week) Bonus!
Early-bird registration: Check your early-bird discount below!
Admission: Take our Free Dutch Placement Test > before your registration.
Dutch Course Online 
⭕ Dutch Course Eindhoven A1 level (at Dutch Academy Eindhoven, Catharinaplein 21, 5611 DE Eindhoven)
| Dutch Course Eindhoven A1 level (click on a course for details) | Start | Spots | Price | Book Dutch course |
| --- | --- | --- | --- | --- |
| Monday, Wednesday 18:00-20:00, 11 weeks, 22x, 44h, Eindhoven | | | | |
| Tuesday, Friday 18:00-20:00, 11 weeks, 22x, 44h, Eindhoven | | | | |
| Monday, Wednesday 18:00-20:00, 11 weeks, 22x, 44h, Eindhoven | | | | |
| Tuesday, Friday 18:00-20:00, 11 weeks, 22x, 44h, Eindhoven | | | | |
| Monday, Wednesday 18:00-20:00, 11 weeks, 22x, 44h, Eindhoven | | | | |
| Tuesday, Friday 18:00-20:00, 11 weeks, 22x, 44h, Eindhoven | | | | |
Dutch course planners 2024 (A1 level)
| A1 level | Start | Day | Time | Location Eindhoven | Course planner |
| --- | --- | --- | --- | --- | --- |
| iGroup 1 (A1) | 16 Feb | Tuesday, Friday | 18:00-20:00 | Virtual Classroom | Eindhoven | Download > |
| iGroup 2 (A1) | 28 Feb | Monday, Wednesday | 18:00-20:00 | Virtual Classroom | Eindhoven | Download > |
| iGroup 3 (A1) | Notify me > | Monday, Thursday | 20:00-22:00 | Virtual Classroom | Eindhoven | Download > |
| iGroup 4 (A1) | Notify me > | Monday, Wednesday | 19:00-21:00 | Virtual Classroom | Download > |
| iGroup 5 (A1) | Notify me > | Tuesday, Thursday | 18:00-20:00 | Virtual Classroom | Eindhoven | Download > |
| iGroup 6 (A1) | Notify me > | Tuesday, Friday | 18:00-20:00 | Virtual Classroom | Eindhoven | Download > |
| iGroup 7 (A1) | Notify me > | Monday, Wednesday |  18:00-20:00 | Virtual Classroom | Eindhoven | Download > |
| iGroup 8 (A1) | Notify me > | Tuesday, Friday | 18:00-20:00 |  Virtual Classroom | Eindhoven | Download > |
| iGroup 9 (A1) | Notify me > | Monday, Wednesday | 18:00-20:00 | Virtual Classroom | Eindhoven | Download > |
| iGroup 10 (A1) | Notify me > | Tuesday, Friday | 18:00-20:00 | Virtual Classroom | Eindhoven | Download > |
| iGroup 11 (A1) | Notify me > | Monday, Wednesday | 18:00-20:00 | Virtual Classroom | Eindhoven | Download > |
| iGroup 12 (A1) | Notify me > | Tuesday, Thursday | 18:00-20:00 | Virtual Classroom | Eindhoven | Download > |
| iGroup 13 (A1) | Notify me > | Monday, Thursday | 20:00-22:00 | Virtual Classroom | Eindhoven | Download > |
Dutch course planners 2024 (A2-B1 levels)
2023
| A1 level | Start | Day | Time | Location Eindhoven | Course planner |
| --- | --- | --- | --- | --- | --- |
| iGroup 1 (A1) | 23 Jan | Monday, Wednesday | 20:00-22:00 | Virtual Classroom | Download > |
| iGroup 2 (A1) | 2 Feb | Tuesday, Thursday | 18:00-20:00 | Virtual Classroom | Eindhoven | Download > |
| iGroup 3 (A1) | 27 Feb | Monday, Thursday | 20:00-22:00 | Virtual Classroom | Eindhoven | Download > |
| iGroup 4 (A1) | 12 Apr | Monday, Wednesday | 19:00-21:00 | Virtual Classroom | Download > |
| iGroup 5 (A1) | 25 Apr | Tuesday, Thursday | 18:00-20:00 | Virtual Classroom | Eindhoven | Download > |
| iGroup 6 (A1) | 12 May | Tuesday, Friday | 18:00-20:00 | Virtual Classroom | Eindhoven | Download > |
| iGroup 7 (A1) | 5 June | Monday, Wednesday |  18:00-20:00 | Virtual Classroom | Eindhoven | Download > |
| iGroup 8 (A1) | 1 Sept | Tuesday, Friday | 18:00-20:00 |  Virtual Classroom | Eindhoven | Download > |
| iGroup 9 (A1) | 11 Sept | Monday, Wednesday | 18:00-20:00 | Virtual Classroom | Eindhoven | Download > |
| iGroup 10 (A1) | 17 Nov | Tuesday, Friday | 18:00-20:00 | Virtual Classroom | Eindhoven | Download > |
| iGroup 11 (A1) | 27 Nov | Monday, Wednesday | 18:00-20:00 | Virtual Classroom | Eindhoven | Download > |
| iGroup 12 (A1) | Notify me > | Tuesday, Thursday | 18:00-20:00 | Virtual Classroom | Eindhoven | Download > |
| iGroup 13 (A1) | Notify me > | Monday, Thursday | 20:00-22:00 | Virtual Classroom | Eindhoven | Download > |
| iGroup 14 (A1) | Notify me > | Monday, Thursday | 20:00-22:00 | Virtual Classroom | Download > |
| iGroup 15 (A1) | Notify me > | Tuesday, Friday | 18:00-20:00 | Virtual Classroom | Download > |
| iGroup 16 (A1) | Notify me > | Tuesday, Friday | 20:00-22:00 | Virtual Classroom | Download > |
| iGroup 17 (A1) | Notify me > | Monday, Wednesday | 18:00-20:00 | Catharinaplein 21 | Download > |
| iGroup 18 (A1) | Notify me > | Monday, Wednesday | 18:00-20:00 | Catharinaplein 21 | Download > |