Reviews Dutch Course Eindhoven
If all my language courses in the past would have this kind of an approach of teaching, I would be fluent in many languages by now! Very intensive course with a lot of additional study materials. Groups are small, both of the teachers are super nice, helpful and they really try to explain to you in that way that you understand. The most important, they encourage you to use the language in everyday situations. I am really looking forward to attend A2 level in December!
Dutch Academy Eindhoven
Average rating:
71 reviews
Dec 23, 2019
I am very satisfied with the Dutch course. It provided all the basics to continue the learning path of the Dutch language while seeing and experiencing the progress. The Dutch lessons were very enjoyable and rich in content. I would definitely recommend Dutch Academy Eindhoven to anyone who is serious about learning Dutch!
Dec 22, 2019
Dutch Academy Eindhoven has very interactive sessions and a friendly atmosphere. Also, they teach the basics of Dutch in a way which we can use in our day to day lives. Look forward to take the next level course. Highly recommended!
Dec 15, 2019
I'm very happy to have found Dutch Academy Eindhoven. I had taken a previous course elsewhere and thought learning Dutch would be impossible as it all seemed too complicated, but our teacher did such a wonderful job at making the information understandable and digestible. I'm very happy to have signed up, and would happily take a course with them again! Can highly recommend!
Nov 16, 2019
It was fun to learn basics of Dutch at Dutch Academy in A1 course. The content of the online lecture is far comprehensive and facilitates the process of learning. I already started to recommend to my friends who have intention to learn Dutch. And see you in A2 level!
Nov 16, 2019
It has been a wonderful experience of learning at Dutch academy. They have a very good course plan and also provide you with lot of material to enrich your vocabulary, sources of information to make you self sufficient. They teach the basics of Dutch, which is very important because we might say Dutch is close to English or the two languages share many words, but in fact, they are quite different. I would definitely definitely recommend this academy. Happy learning!
Nov 15, 2019
I found an information about Dutch Academy of Eindhoven by google search and I am very satisfied with my choice. I was thinking that Dutch is a very difficult language and I will not be able to learn it, but thanks to the excellent explanation of my teachers, for me learning of Dutch became fun and easy. Thank you very much teachers Philippe & Maurice for explaining very difficult things in an easy way. I recommend to start learning of Dutch with Dutch Academy of Eindhoven.
Nov 6, 2019
Very nice teacher !! Maurice is just perfect in this !!!
The book provided and the website will be useful for very long for me.
The balance between the class and the homework is quite well balanced.
So I can only recommend Dutch Academy Eindhoven !!
Oct 19, 2019
The best option for learning Dutch is Dutch Academy. They teach Dutch in a simple way. Teachers have really passion to teach you and it is not just about teaching Dutch, they also work on your confidence to speak Dutch. I am really satisfied with this class and definitely register for A2 level.
Oct 18, 2019
A solid and professional Dutch class and institute. The institute uses a creative and novel method of teaching Dutch which is at the same time skilled and fun. I completely recommend this course, especially for people who want to learn Dutch fast. I will attend their A2 level since I am convinced their level of quality.
Oct 14, 2019
I think that his way of teaching is very skilled, and all other students have good motivation from our class. Its all thanks to you.
Oct 12, 2019
Never knew learning a new language could be so exciting & easy. Thanks to Dutch Academy Eindhoven for inspiring me to complete the very first step for learning Dutch!
Oct 11, 2019
Very fun and interesting way of learning. Through out the course I was actually looking forward for the classes. Friendly atmosphere, well humorous teacher but at the same time very focused and intensive course! I definitely recommend it, specially for those ready to study hard!
Sep 9, 2019
I was never thinking it's possible but learning dutch can be fun! And it can happen exactly with Dutch Academy and the way of teaching of Philippe & Maurice. Very friendly atmosphere in which you can learn so much. Even my busy schedule I always enjoyed being there. Totally recommend and definitely will keep my study with them!
Thank you!
Regards,
Miglena
Sep 7, 2019
I highly recommend this course! It taught me so much in such a small amount of time. The lessons are very interactive. The teachers have a very casual way of teaching and give plenty of opportunity to practice what we learned. A great course for beginners.
Aug 28, 2019
Company:
Philips Healthcare
The lessons in Dutch Academy are most importantly friendly and enjoying. We were not stressed and feel that we are in a serious lesson. Learning was easy because of the teachers special style of wording for the dutch grammar and teaching. I recommend the course to anybody who really wants to learn 'to speak and understand' Dutch.
Jul 15, 2019
I had really a pleasant time during this Dutch course. The lessons are divided in 3 parts: first the teacher check the homework from previous lesson, then he introduces the new topic of the lesson, and finally we have social exercises (meaning that we interact in pairs and ask questions and answers). In this way we are always confronting and helping each other to improve our vocabulary and grammar. Maurice was a competent teacher and always ready to answer our questions. The book is also very well structured and it really helps to visualize the sentence structure with colorful recipes. In combination with the website full of links and videos, it´s nice to learn Dutch!
Jul 8, 2019
Company:
Signify / Philips lighting
I totally recommend this course, it was very well spent money and a great start to know the language, classes were enjoyable and you learn a good basis in grammar to start increasing your vocabulary.
Jun 23, 2019
The course is really nice and effective! The manner of teaching is great they introduce esxamples from the culture and real life in the Netherlands. Additionally, the online material encourage you to learn better.
Jun 22, 2019
Great course. It goes in depth of Dutch grammar. If you do your homework on regular basis you can build reasonable vocabulary. Teachers are very patient and supportive.
Jun 21, 2019
The course is fast and effective. Because of intensive course load, emphasis is given on grammar. Still you create sufficient vocabulary if you attend the lectures and do homework. The lessons are quite interactive and you are really encouraged to speak.
Jun 11, 2019
I highly recommend this course.

Teaching approach is very structured and enjoyable which makes learning Dutch fun and easier than it is. I especially find it very useful to work with "formulated" way for Dutch grammar, helped me a lot!
May 28, 2019
Good and pleasant teachers, nice environment, relaxed but also serious way of teaching. Regarding homework, they give students the chance to select how much they want to practice, being able to spend from 1-7 hours of studying before each lesson. If you really want to learn speaking Dutch, you will never run out of things to do :)
May 28, 2019
An intensive Dutch Language course I recommend to all beginners. Class work and homework are carefully designed to build all aspects of grammar. My experience at the Dutch Academy Eindhoven has been great!
May 28, 2019
Great teachers and very good course. The only thing I would like to have been more clear, would have been to know upfront the intensity of the course because 10 hours per week for homework is sometimes too much for someone who works 40 hours per week. In the end, a lot of course material was left behind.

Other than that, very good course!
May 26, 2019
Studying Dutch at DAE has been a great decision. The teachers are well prepared, the structure of their teaching technique is made in a simple way to start learning, they have a lot of sources from which you can continue learning, it is quite intense but that keep the class interesting. I highly recommend it! :)
Book your Dutch Course in Advance and get our Early Booking Discount!
The price goes UP after Every Booking! Hurry up! Get one of our last discounted spots Today!

Start learning Dutch Today!
You do not have to wait until the start of your course. We have an online library of Dutch study materials for our students. You can access it via our Student Dashboard. You will gain access to the Student Dashboard directly after your payment so you can start learning Dutch with videos, audio, books, flashcards, vocabulary lists etc.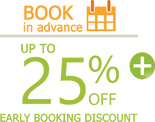 Dutch course Eindhoven A1 level
Book in advance and get a Discount! Hurry up! The price goes up! Get one of our last discounted spots today!
Dutch Courses Eindhoven
Start
Price
Enroll >
Intensive Beginners Dutch course Eindhoven A1 level (21 March | iGr 5)

I:

Thursday 20:00-22:00, Saturday 11:15-13:15, 11 weeks, 22x, Eindhoven

21 March

€440

€

356
Intensive Beginners Dutch Course Eindhoven A1 level (27 March | iGr 6)

I:

Tuesday, Friday 20:00-22:00, 11 weeks, 22x, Catharinaplein 21, Eindhoven

27 March

€440

€

365
Intensive Beginners Dutch Course Eindhoven A1 level (26 Feb'20 iGroup 4)

I:

Monday, Wednesday 18:00-20:00, 11 weeks, 22x, Catharinaplein 21, Eindhoven

26 Feb

€

440
Intensive Beginners Dutch Course Eindhoven A1 level: (27 Nov iGroup 17)

I:

Monday, Wednesday 18:00-20:00, 11 weeks, 22x, Catharinaplein 21, Eindhoven

Fully booked!

€

440
Enroll now >
Intensive Beginners Dutch course Eindhoven A1 level (12 Dec | iGroup 18)

I:

Thursday 20:00-22:00, Saturday 11:15-13:15, 11 weeks, 22x, Eindhoven

Fully booked!

€

440
Enroll now >
Intensive Beginners Dutch Course Eindhoven A1 level (7 Jan'20 | iGroup 1)

I:

Tuesday, Friday 20:00-22:00, 11 weeks, 22x, Catharinaplein 21, Eindhoven

Fully booked!

€

440
Enroll now >
Intensive Beginners Dutch Course Eindhoven A1 level (14 Jan'20 iGroup 2)

I:

Tuesday, Friday 18:00-20:00, 11 weeks, 22x, Catharinaplein 21, Eindhoven

Fully booked!

€

440
Enroll now >
Intensive Beginners Dutch Course Eindhoven A1 level (3 Feb'20 iGroup 3)

I:

Monday, Wednesday 20:00-22:00, 11 weeks, 22x, Catharinaplein 21, Eindhoven

Fully booked!

€

440
Enroll now >
Dutch Course Eindhoven
Dutch course Eindhoven A2 level
Dutch Courses Eindhoven
Start
Price
Enroll >
Intensive Semi-Interm Dutch course Eindhoven A2 level: (13 Nov | iGroup I)
I: Wednesday 20:00-22:00, 22 weeks, 44 hours, Catharinaplein 21, Eindhoven
13 Nov

€440

Fully booked!
Intensive Semi-Interm Dutch course Eindhoven A2 level: (23 Jan'20 | iGroup A)
I: Tuesday, Thursday, 20:00-22:00, 11 weeks, 44 hours, Catharinaplein 21, Eindhoven
23 Jan

€440

Fully booked!
Intensive Semi-Interm Dutch course Eindhoven A2 level: (28 Feb'20 | iGroup C)
I: Friday 18:00-20:00, 22 weeks, 44 hours, Catharinaplein 21, Eindhoven
28 Feb

€440
Dutch course Eindhoven B1 level