Beginners Dutch course in Eindhoven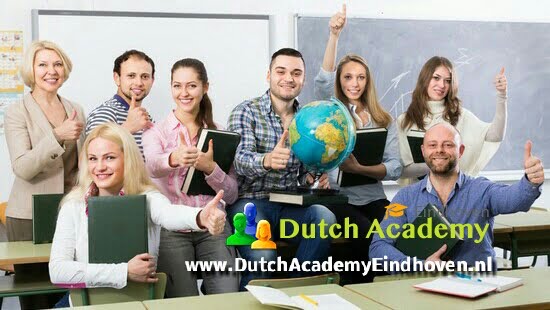 You live or work in the Netherlands and you would like to learn Dutch? Then Dutch Academy Eindhoven is the place to be! At Dutch Academy Eindhoven you can learn Dutch for work, for citizenship requirements, for study or for other reasons. You can rapidly improve your Dutch skills with us at Dutch Academy Eindhoven. At our Dutch language course, you meet like-minded individuals from foreign countries who will join you in the challenge of learning a new language.
As a beginner you learn the basics during our Dutch language course:
You will be able to introduce yourself.
You can have a simple conversation in Dutch, make appointments, ask questions etc.
You build vocabulary which is important for you personally.
You learn Dutch pronunciation and word stress.
You lay a good foundation in grammar: verbs, definite and indefinite articles, sentence structure.